Group product

Hashrate

The computing power cost is calculated based on the price of antminer S19 model (110T computing power) miner.

(Cost)

4.00 USD

(0.011 USD/days)
Electricity Rate

The power is calculated based on the 3.25kw power consumption of the Antminer S19 (110T computing power).

(Cost)

1.85 USD/month

(0.06 USD/days)
Est. Daily Earnings

Each serving equals 1 T,The daily output is the public output data for each T of the mining pool by currency.

(Income)

0.00000185

(≈ 0.080USD/days)
Highest rate of return

Highest rate of return is the static rate of return obtained by multiplying the amount of output on the day by the price of the day and then subtracting the mining machine and electricity costs, and then extrapolating the rate of return for 365 days.

685%

[Highest return]:" at the highest Bitcoin price in history "times" day\'s hashrate output "times" lease term "equals" return ". [Return rate]:" Net income " (Revenue-Miner Price-Total Electricity Charge = Net Income), divided by "Cost" (Cost = Miner Price + Total Electricity Charge) = "Return Rate". The current product is based on a 365-day lease term, so the return on investment The rate is also "annualized rate of return".
Period of Time

360 days
Points

Earn points on product purchases, spend $1,000: get 1 point reward.

0.04Points
Maintenance fee

The maintenance fee is also called the management fee. The management fee is the mine maintenance, the maintenance of the mine machine, the replacement of spare parts for the mining machine parts, and the maintenance of the mine cooling system. The management fee is the deduction of management fees from the proceeds of digital assets.

1%
Required Time for Launch

Effective immediately
Hashrate/ Unit

1T
Miner Property ?

When BTC calculation capacity reaches 10t and the total lease term reaches 720 days, corresponding calculation capacity but not corresponding model miner will be given as gifts; if the lease term is less than 720 days, no property right will be given.

deliver
Group process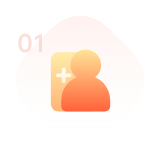 register/login LLGO account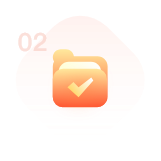 Select group purchase product
Single group purchase (become group leader)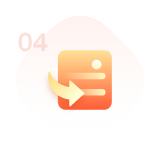 Share the link to new customers to place an order for group purchase products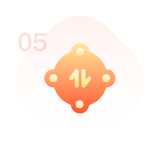 A group of four (100% of the cost will be refunded)
Rule of activity
1. Purchase "group purchase products", recommend 3 new users, and all the purchases of users will be refunded immediately.
2. Please check the progress of group grouping in the "Group Cashback" column of Member Center.
3. Cash coupons can be used to purchase mining machine co-leasing and mining machine operation. Click on the product you want to buy, click the "Buy Now" button, enter the detailed page, and you can use it as a deduction.
4. The final interpretation right of this event belongs to LLGO.
full return consumption