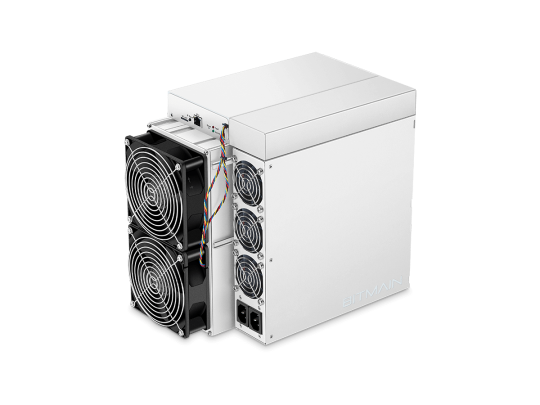 Antminer S19 pro 104T
The location of the machine on the shelf: 60MW mine in Oklahoma, USA (mine number 60MW-OK),Hash Power:104TH/s,Power:3.5KW/H
Hot
Detail >
mining

The price of the mining machine refers to the price of the mining machine plus power supply or the price of the integrated machine with power supply. Many mining machines sold on the market do not contain power.

(Cost)

$5,028.00 /units

($4.656/days)
Electricity Rate

The daily electricity rate is the machine's "power consumption" times "electricity price" times "24 hours" equal to the daily electricity price. Multiply by 30 days to get the monthly electricity bill.

(Cost)

$0.080/degree

($6.720 /days)
Est. Daily Earnings

Each serving equals 1 table miner.Management fee not deducted.<

(Income)

0.00044200

(≈ $9.412/days)
Static rate of return

The static rate of return is the static rate of return obtained by multiplying the number of coins produced on the day by the currency price on that day and then subtracting the price of the mining machine and electricity costs.

394%

[Maximum return]:" Bitcoin's highest currency price "times" day's hashrate output "times" rental term "equals" return ". [Annualized return rate]:" Net income " (Revenue-Miner Price-Total Electricity Charge = Net Income), divided by "Cost" (cost = Miner Price + Total Electricity Charge) = "Return Rate". Multiply "Return Rate" by (365 days divided by "Lease Term" Days) = "Annualized Return".
Hash Power

Hash rate refers to the computing power of the chip of the mining machine. Since the mining machine calculates 24 hours a day, the chip is a consumable item. The average life cycle of a general mining machine is 1.5 to 2.5 years. Due to factors such as voltage, heat dissipation, and machines, the stability of computing power will be affected. It is normal for mining machines to fluctuate within ±5% of standard computing power.

104 TH/s x 1 units
Power

3.5kw/h x 1 units
Points

Earn points on product purchases, spend $1,000: get 1 point reward.

50.28 Points
Maintenance fee

The maintenance fee is also called the management fee. The management fee is the mine maintenance, the maintenance of the mine machine, the replacement of spare parts for the mining machine parts, and the maintenance of the mine cooling system. The management fee is the deduction of management fees from the proceeds of digital assets.

5%
Required Time for Launch

15 days
Escrow period

First 1080 days (indefinite renewal)
Miner Property

The property rights belong to the user, apply for withdrawal 30 days in advance, or you can pick up the mining machine from the mine(Before the loan is repaid, the property rights belong to the lender)

deliver
Loan Interest

According to the cash situation of third-party institutions, as well as supply and demand, the system automatically determines the current loan interest

Annual interest5%-8%
Wallet

It can be modified after the loan is paid off.

Can be changed
Mining Pool

It can be modified after the loan is paid off.

Can be changed
Warranty

Manufacturer's warranty and repair quotation according to the actual situation.

Factory Warranty
Payment Methods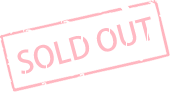 Whatsminer m30s|Bitmain antminer s19 pro cena price for sale|LLGO
Check the price for sale of Bitmain antminer s19 pro cena and Whatsminer m30s on LLGO. Make purchase and follow the installment payment business process as soon as possible.
Get original Antminer S19,Whatsminer m30s or Antminer S19Pro for sale
ASIC miners are always superior when it comes to Bitcoin mining. For professional mining, you would need an efficient ASIC miner. That's why LLGO has come up with Antminer s19 pro, Antminer S19 and Whatsminer m30s. These three miners are the best miners for professional mining.
Antminer s19 has many unique and beneficial features to offer. Whatsminer m30s, Antminer s19, and Antminer s19 pro by Cena are mining machines with an advanced hash rate for increased mining speed. Let's put some light on these three mining machines and their specifications.
Antminer S19 pro
Hash rate of Antminer S19 pro - 110TH/s
Power consumption of Antminer S19 pro- 3250WT.
Antminer S19 Pro review
Bitmain s19pro is one of those few Bitcoin mining machines that can generate a good amount of profit in recent market scenarios. Antminer s19 pro is not only efficient in mining almost every cryptocurrency out there but it also comes with 4 inbuilt fans for cooling. The Antminer S19 pro is comparatively cooler than most of its competitors. The average temperature of bitmain antminer s19 pro by Cena is minimum 5 degrees Celsius and maximum 45 degrees Celsius. With bitmain antminer s19 pro by Cena, you can expect a profit of $14.90 per day. Where most of the bitcoin mining machines nowadays fail to generate a good profit, with Bitmain s19pro, you can expect an annual profit of $5,438.50. With low power consumption cost, Antminer S19 pro can be the perfect Bitcoin miner for you. Bitmain S19pro price also can fit in your budget.
Antminer S19
Antminer S19 hash rate- 95th/s
Antminer S19 power consumption - 3250 W
Antminer S19 review
Antminer S19 is also an efficient Bitcoin miner. With 4 inbuilt fans, Antminer S19 keeps the machine cool for a long time. Antminer S19 is cooler than many other Bitcoin mining machines. The minimum temperature of this Antminer is 5 degrees Celsius while the maximum is 45 degrees Celsius. Antminer S19 is one of the most profitable Bitcoin miners out there. With Antminer S19, you can make around $13.09 per day. If you use this Antminer sincerely, you can make around $398 per month. In this era of competition, Antminer S19 is a device that can provide you with everything you were looking for.
Bitmain S19 pro price
Bitmain S19pro price is not something huge. The Bitmain S19pro price depends on the nationality you belong to. The average Bitmain S19pro price can range between $10,875 and $11,995. You can also look for bitmain antminer s19 pro for sale as we offer bitmain antminer s19 pro for sale sometimes.
Whatsminer m30s
Whatsminer m30s hash rate - 96.05TH/s
Whatsminer m30s power consumption - 3550 Wt
Whatsminer m30s review
With a stable temperature, whatsminer m30s is an efficient Bitcoin mining machine that you can consider. Besides excellent mining speed, whatsminer m30 has one piece radiators. Whatsminer m30 is easy to disassemble and reassemble. Whatsminer m30s has attractive hardware and efficient software. For professional miners, whatsminer m30s can be a great option. With whatsminer m30s, one can generate a pretty good amount of profit. With its efficient energy, whatsminer m30 can allow you to generate a profit of around $10.20 per day or around $305.99 per month.
Where to get an original bitmain antminer s19 pro by Cena, Whatsminer m30s, or bitmain antminer s19 pro for sale?
Whether you are looking for an original bitmain antminer s19 pro by Cena, bitmain antminer s19 pro for sale, or Whatsminer m30, We, LLGo, are at your service to provide you with that. We have Whatsminer m30s, bitmain antminer s19 pro by Cena and bitmain antminer s19 pro for sale. Whether it is Whatsminer m30, Antminer S19, or bitmain antminer s19 pro by Cena, we check every product before delivery so that we can offer you a faultless product.
Contact us for further discussion.

Instalment payment business process
01User selects miner
02Select the number of installments
03Determine the annualized interest of the order
04Sign an electronic contract
05Mining wallet (you can modify the wallet after paying off)
06Start mining
If you need to buy, you can click the contact customer service button at the bottom right.
Contact the online customer service directly and purchase the machine according to the current exchange rate.