product description:
GonBox not only increases the computing power of miners, but also prolongs their life and converts 95% of used mining power into heat energy for daily use.
The maximum load power is 8KW, which can accommodate two S19PRO-110T mining machines or one S19 95T-110T (can be overclocked by 60%).
Product Details:
Offer: Order and purchase any product of GONBOX on LLGO, you can immediately get 1T BTC Hashrate (120days) as a gift.
For more product details, please click to view:https://www.gonbox.com/product/oil-cooled-f2/
Oil Freezer Size
370mm(L)*360mm(W)*480mm(H)
Oil Freezer Weight
21KG
Supported models
Full series of models of Ant and full series of models of

Whatsminer

Maximum load power
4KW
electrical access
single phase input200V-250V 50/60Hz
Fuel consumption
34L
Circulating oil pump power

≤245

W

Circulating water pump power

≤245

W

Water/oil connection
4 points interface
Coolant circulation volume
21.6L/min
Heat Exchanger
integrated
water tank
/
Internet connection
RJ45 interface
Optional components
Dry Cooler/Water Pump
other functions:
| | |
| --- | --- |
| Overheat protection | Yes |
| Overload protection | Yes |
| Main equipment ground wire | Yes |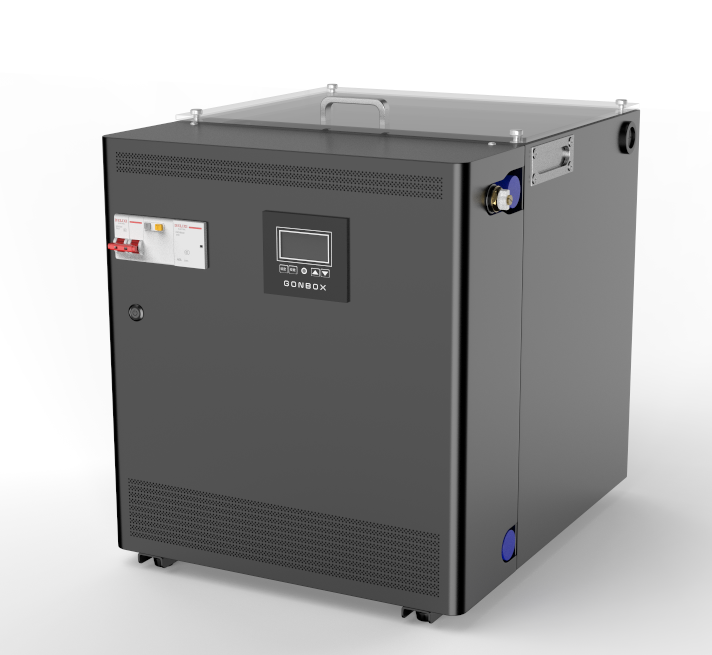 1. After placing an order, please remember to contact LLGO staff to determine the current product price. If the price is not confirmed with the staff, the payment slip is invalid;
2. Basic exchange policy: Except for the goods that are clearly marked on the product details page and confirmed at the time of purchase that "no reason to return or exchange is not supported". Products on the GONBOX column can apply for replacement under the premise that the products are in good condition, unused or damaged, and the accessories are complete. The GONBOX liquid-cooled mine box has a 3-month replacement period, and other commodity accessories have a 1-month replacement period (Note: You need to bear the replacement shipping fee yourself).