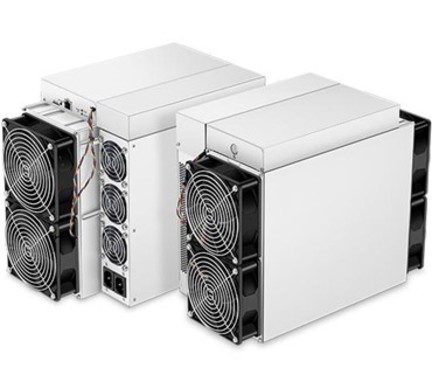 Antminer s19 pro asic miners 110th|LLGO
Antminer s19 pro asic miners 110th is a bitcoin miner that can produce at a maximum of 110 TH/s hash rate with 3250 KW power consumption using Bitmain mining SHA-256 algorithm.
Get an original antminer s19 pro110t to shine bright in the mining market
ASIC bitcoin mining machines can offer you an efficient and satisfying mining experience. Antminer s19 pro 110t is one of the best ASIC bit mining machines to generate profit in recent market scenarios.
Antminer s19 pro110t is the latest release of Antminer. With s19 pro miner, you can do professional mining and generate a good profit as compared to its hash rate, it consumes less power. Let's have a look at why you should consider s19 pro 110th while choosing a professional bit mining machine.
Hash rate
Hash rate indicates the security of the network. It means, an increased hash rate will assure you that you are doing safe cryptocurrency mining. S19 pro miner has a hash rate of 110th/s. It means, with s19 pro 110th, your mining transactions are completely safe. This hash rate also indicates the efficiency of s19 pro 110t.
Power consumption
If you choose a machine that has high power consumption with a comparatively low hash rate, you can face loss in the market. Where most other ASIC mining machines consume a good amount of power, s19 pro 110t consumes only 32501 WT. It indicates that, with antminer 110th, you don't have to bother about overpaying for power consumption. When we have a look at the hash rate of antminer s19 pro110t, the power consumption is very low and that is one of the most important points you should consider purchasing a s19 pro 110t. Antminer 110th matches the new APW12 power supply with high conversion efficiency.
Noise level
There are several ASIC mining machines that have an increased noise level with a comparatively low hash rate. It should never be accepted. If we talk about the noise level of antminer s19 pro110t while keeping in mind the hash rate and total power consumption of antminer 110th, we can say that s19 pro miner has a comparatively low noise rate. If you are willing to purchase a mining machine for yourself, especially for your house, s19 pro 110th can be a good choice. If you have a different place for mining apart from your own house, antminer s19 pro110t is the best mining machine out there.
Temperature and cooling components
While choosing an ASIC mining machine, you should take care of the temperature and cooling components the machine has. Antminer s19 pro110th is cooler than most of its competitors. With this antminer, you can have a satisfying mining experience as it comes with 4 inbuilt cooling fans to keep the machine cool. The maximum temperature of antminer s19 pro110t is less than many of its competitors. s19 pro 110th has a stable temperature that would help you to work on the machine for long hours.
Profitability
When you're purchasing a Bitcoin mining machine, you would want to generate a good profit from that. Antminer s19 pro110t is one of those few machines that can generate a good amount of profit in today's market scenario. With antminer 110th, you can generate a profit of $14.90 per day and $5,438.50 per year.
Where to buy the original s19 pro 110t?
If you are looking for an original and efficient s19 pro miner, we, LLGO are at your service to provide you with a 100% original product. We offer completely safe and hassle-free delivery to our clients. When you're purchasing an antminer 110th from us, we make sure to deliver you a fault-free miner so that you can generate the profit you are willing to. Antminer s19 pro110t is one of the best mining machines nowadays, and we are offering the original product to our customers at a reasonable price.

Recommended reading
How long does it take to mine 1 Bitcoin with Antminer S19?
1,356 daysFor those with a smaller budget, it would take a single Antminer S19 Pro (an older generation, but widely available unit) a total of 1,356 days to generate 1 BTC in rewards when working with a mining pool—that's the equivalent of generating 0.00073 BTC/day in rewards, or around $13.28/day at current prices ($18,200/BTC
How long does it take to mine 1 Bitcoin with S19 Pro?
You cannot mine just 1 Bitcoin, instead crypto miners will mine one block, with the reward set at 6.25 BTC per block. Each Bitcoin block takes 10 minutes to mine. This means that in theory, it will take just 10 minutes to mine 1 BTC (as part of the 6.25 BTC reward).
How long will Antminer S19 be profitable?
two years
Antminer s19pro 110T
Power
3.25 KWkW/H x 1units
Hashrate
110 TH/sTH/S x 1 units
The Antminer S19 Pro by Bitmain is a SHA256 ASIC miner. This mining machine has a maximum hashrate of 110 TH/s for a power consumption of 3250 watts and is a popular choice for Bitcoin miners.

Configuration parameters:
Mining machine type: ASIC mining machine (professional mining machine)
Power Type: Apw3++ Power Supply
Rated power: 3250W (-5%~+5%)
Ratio: 29.5J/TH (-5%~+5%)
Rated computing power: 110TH/S
Rated voltage: no data yet
Power interface: 9×6PIN interface
Other interfaces: No data yet
1. This commodity includes power supply, which shall be paid in full, and the logistics freight shall be paid on arrival. Consult the logistics supplier for specific freight;
2. Delivery time: ten working days after payment
1. After placing an order, please remember to contact LLGO staff to determine the current product price. If the price is not confirmed with the staff, the payment slip is invalid;
2. Please select the payment method in time after placing the order. If no payment method is selected, payment cannot be confirmed.