Known as digital gold, Bitcoin is likely to play an important role in the future of money, according to many. After ten years of development, such a consensus is getting higher and higher. If we own a bitcoin, how should we deposit it into our own bitcoin account? And how to get this bitcoin from someone else?
What is a Bitcoin account?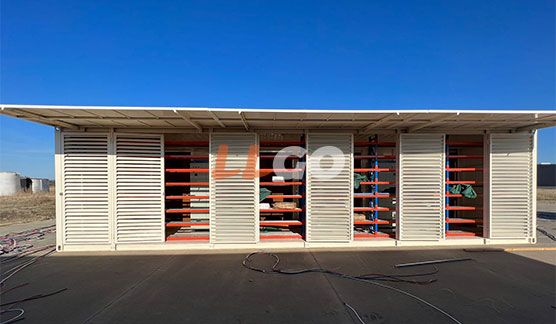 Bitcoin is a decentralized digital currency, which means that you do not have a Bitcoin account with a third-party entity. Unlike opening a bank account, a bitcoin account does not need to be registered, but is randomly generated. You can remember the bitcoin account number, but the bitcoin will not correspond to your physical information.
The basic principle of a Bitcoin account is key-public key-address, which can be roughly understood as "key-box-box number". The public key and address are equivalent to the bank card number of the Bitcoin account and can be sent to anyone. After a series of digital signature operations, the public key of the bitcoin account will get what is often called the bitcoin wallet address.
If someone wants to give you a bitcoin, you only need to tell it your bitcoin wallet address to send bitcoin to your wallet. It should be noted that Bitcoin is an immutable blockchain, all transactions are one-way, and once the transaction is successful, it cannot be withdrawn. If you send bitcoins to the wrong address, unless you can contact the owner of the bitcoin account and convince him to send you bitcoins back, you will lose those bitcoins forever.
That is to say, you have a randomly generated bitcoin account, and you need to remember its password, but since the bitcoin account does not correspond to the user's information, anyone can obtain the bitcoins through the password of this account. currency without the confirmation of any central institution. If you forget your bitcoin account password, then unfortunately, you will lose the bitcoins in your account forever, and you can never get them back unless you remember them again.
Therefore, there is also a special recording method. Some people will record the key-public key-address through a notepad with a password. If one day accidentally forgets the password, it can be retrieved in this way.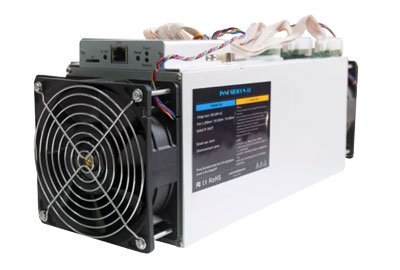 How to create a bitcoin account?
We have already said above that there is no Bitcoin account, this is just a relatively popular statement. Strictly speaking, creating a bitcoin account should be called creating a bitcoin private key and public key. There are many ways to create a bitcoin account, such as client, command line, etc. The easiest and most convenient way is to create it in a dedicated bitcoin wallet.
If you want to create your own bitcoin account, you just need to download a bitcoin wallet, which will randomly generate a private key or seed phrase, and then you can have your bitcoin account. With the public key of the bitcoin wallet, you can directly receive other people's bitcoins. It should be noted that when choosing a wallet, you must choose a well-known, large-scale, and high-stability institution, otherwise the bitcoin in the wallet may be stolen.
In addition, it should be noted that although Bitcoin is decentralized, the organization of Bitcoin addresses may be centralized. If you create a Bitcoin address on a centralized cryptocurrency exchange, once your Bitcoin Entering the exchange, if you want to withdraw from the exchange, you cannot withdraw by sending bitcoins to another wallet, but you need the review and confirmation of the exchange. Only the transactions inside the exchange are barrier-free.
If you want to exchange your bitcoins for US dollars through an exchange, but you are not satisfied with the price of the exchange in the end, and you want to sell it through other channels, it will not be possible at this time. Once your bitcoin enters the account of the exchange, it can only be exchanged for legal currency or redeemed. Some exchanges do not have options for redemption, so you must make a cautious decision when putting bitcoin into an exchange account.
Frequently Asked Questions:
Q1:Are Bitcoin accounts free?
A1:Yes, the bitcoin account is free, but the hardware wallet carrying the bitcoin account needs to be purchased with money. At present, more hardware wallets are used, which are similar to wallets that are carried at any time and are safer. The software wallet is more similar to storing the wallet in the bank, and there is no interest. If the bank's system is hacked, you may lose your bitcoins.
Q2:How much does it cost to open a bitcoin account?
A2:In theory, it only costs a few dollars to open a Bitcoin account, but if you want to use a hardware wallet, it depends on the price of the hardware wallet. Generally speaking, the price of a hardware wallet is around $200. If you want to be more secure, it is recommended that you choose a hardware wallet.
Q3:How do I cash out bitcoins?
A3:If you want to exchange your bitcoins into US dollars, you need to put your bitcoins on a third-party exchange for trading, and the exchange will charge a certain fee. It should be noted that Bitcoin transactions are irreversible. Once you send Bitcoins to an exchange, you lose the actual management rights of the money. It will be governed by the rules of the exchange, so be sure to choose a large, stable, and secure Bitcoin exchange.
Q4:Does Bitcoin require a bank account?
A4:Bitcoin does not require a bank account, but you can host your Bitcoin wallet with a bank, which provides protection for your Bitcoins. Similar to collectibles, if you don't want to sell them temporarily and don't think you can keep them safely, you can open a bank account and ask the bank to keep them for you.
Q5:How much is a bitcoin?
A5:The price of a bitcoin is not fixed, we can regard it as precious metals such as gold, the price of a bitcoin changes with market fluctuations. But judging from the price trend of Bitcoin, the overall value is appreciating.