For the average person, the lowest cost way to own Bitcoin is mining. I believe many people are also curious, how does Bitcoin mining work? Is it possible to mine Bitcoin gratis? Today I will introduce to you, how Bitcoin mining works?
What is Bitcoin?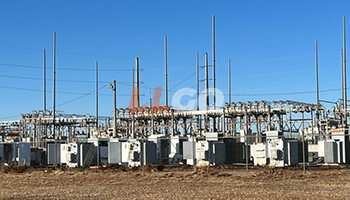 Bitcoin is a decentralized cryptocurrency. In a white paper published in 2008, a person or a group aliased Satoshi Nakamoto, the mechanism of Bitcoin was first discussed. In January 2009, Bitcoin was officially launched.
Bitcoin is a currency based on a peer-to-peer network where all transactions are conducted directly between equal and independent network participants without the permission or facilitation of any intermediary party. It is the first cryptocurrency ever to be used in real life.
How does Bitcoin mining work?
So, how does Bitcoin mining work? Mining is the process of developing designated digital blocks through specific function operations in the Bitcoin network. Through the joint participation of all nodes, the neutrality and fairness of the network are guaranteed. This mining mechanism makes it difficult to tamper with records and easy to backtrack records, thus ensuring the immutability of the Bitcoin network.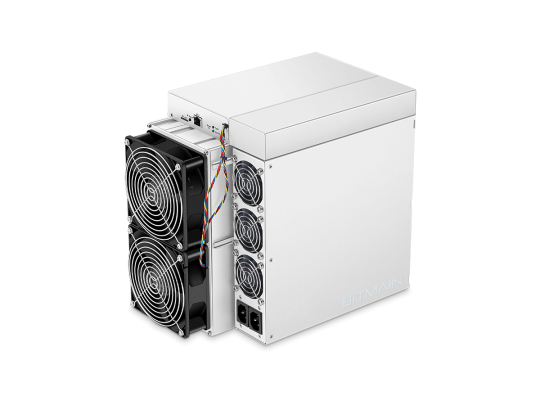 In return, miners are compensated in reward tokens generated per block, and transaction fees per transaction associated with the block. With the above information, do you understand how Bitcoin mining works?
Is it possible to mine Bitcoin gratis?
To understand how Bitcoin mining works, you should probably understand that a large number of functional operations must be performed to mine Bitcoin, which requires professional Bitcoin mining machines. So, in principle, it is impossible for people to mine Bitcoin gratis.
Of course, if you just want to try Bitcoin mining instead of getting more income by mining Bitcoin, there are still some opportunities for mining Bitcoin gratis. In order to attract new users, some platforms give away a small amount of Bitcoin hashrate to new users, which miners can use to mine Bitcoin gratis. However, since these hash rates are so small, the amount of bitcoin that can be mined is extremely rare, and it doesn't actually yield a lot of revenue.
Maybe some miners have also heard that some platforms can mine Bitcoin gratis,these platforms are likely to be scam platforms. Because Bitcoin mining requires mining machines, and Bitcoin mining machines are expensive, if all people can mine Bitcoin gratis through these platforms. So how do these platforms make ends meet?
Therefore, many so-called free bitcoin mining platforms may have several types of scams: claiming to be mining bitcoin for free, but in reality it is just a fake website. The bitcoins that users see mined are just fake website data, and users can't actually get those bitcoins at all. Or the platform uses various thresholds to require users to attract more new users, and then let users gradually recharge or buy counterfeit products.
In any case, everyone must remember that mining Bitcoin must cost money, so the platform mining Bitcoin gratis must be a scam. It is necessary for everyone to choose a formal mining platform, such as LLGO, when participating in Bitcoin mining. A formal mining platform like LLGO has its own mining farm and real mining machines, and miners can obtain real bitcoins.
Frequently Asked Questions:
Q1:How long does it take to mine 1 bitcoin?
A1:It takes about ten minutes to mine a bitcoin. According to the setting of Satoshi Nakamoto, the inventor of Bitcoin, in order to keep the blockchain correctly synchronized, it takes 10 minutes for the Bitcoin blockchain to propagate the latest block to all nodes in the world, so the Bitcoin blockchain The average rate of production is one block per minute.
Q2:Can you mine 1 bitcoin a day?
A2:Theoretically speaking, as long as you invest enough mining equipment and the computing power is large enough, miners have the opportunity to mine one bitcoin a day. But if you want to mine one bitcoin a day, according to the current difficulty of bitcoin mining, only large-scale bitcoin mining companies can achieve it.
Q3:Can I mine bitcoins on my phone?
A3:cannot. Bitcoin mining requires a state-of-the-art GPU, the power supply needs to be uninterrupted at all times, and the GPU needs to run continuously. Although mobile phones can be used to mine bitcoins, they cannot actually mine bitcoins. Phone apps that claim that gratis mines bitcoins are often misleading, or even outright scams. If you purchase a mining package on the mobile app for mining, to some extent, you can also mine bitcoins on your mobile phone.
Q4:How to start bitcoin mining?
A4:In the early days of Bitcoin, anyone could use their computer's CPU to find a new block. As more and more people start mining, the difficulty of finding new blocks increases so much that the only cost-effective way to mine today is with dedicated hardware. If you don't want to buy a mining machine, you can purchase a mining package on the mining platform to participate in mining easily and quickly.
Q5:How much does it cost to start bitcoin mining?
A5:Taking LLGO as an example, currently the lowest package to participate in Bitcoin mining is 1T Hashrate/Unit, and the price is $11. If you want to buy 10T Hashrate, you only need $110. Of course, if you want to become a professional mining investor, you can also choose to buy mining machines on LLGO. Currently, an Antminer S19 pro 110T is priced at $2,200.00.