THE Ethereum blockchain's historic shift last week to a more energy-efficient system, data miners working for rewards on the network had accumulated nearly $341 million worth of the cryptocurrency ether (ETH).For a long time in the past, Ethereum mining has brought great returns to investors.
Since ETH used a memory-intensive algorithm at that time, a DAG file would be generated, which would be stored in the video memory, and a new DAG file would be generated for each block, and this file should contain the encrypted information of all previous blocks, so , the DAG file gets bigger and bigger.
Therefore, ETH mining mainly uses graphics cards for mining. In addition to graphics cards, there are also professional mining machines that can mine Ethereum. For example, the A9, A10, and A10 Pro mining machines produced by Innosilicon, a mining machine manufacturer, and the Ant E3 mining machine produced by Bitmain.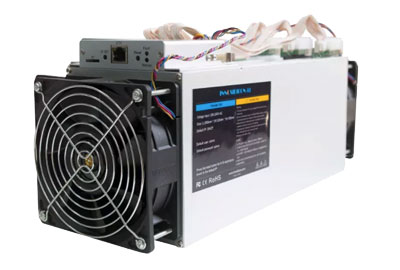 Innosilicon A10 pro basic parameters
The Innosilicon A10pro mining machine has a power consumption of 1300W and a hash rate of 750M. This computing power is equivalent to more than three times the computing power of a machine equipped with 8 graphics cards, with lower power consumption and easy maintenance.
Innosilicon A10 Pro has the core advantages of high computing power and low power consumption, mainly due to the GDDR6 memory module independently developed by the manufacturer. First released by a global manufacturer, this GDDR6 memory module is one of the fastest memory technologies in the industry. Through this technology, Innosilicon has also launched Innosilicon A10 Pro 6GB and Innosilicon A10 Pro 7GB versions.
The Innosilicon A10 Pro miner has a square appearance, physical dimensions of 362mm (L) x 136mm (W) x 285mm (H), and a bare metal weight of 8.1 KG. The Innosilicon A10 Pro comes standard with a G5118-1400W power supply, with output short circuit, overcurrent, and overheating protection, and the power supply weighs 2kg.
The Innosilicon A10 Pro is a single tube design. Two parallel fans are used to provide cooling for the hash board. The hash board and the control board are connected by cables. The number of wiring is displayed, and there are three built-in hash boards. Innosilicon A10 Pro can be placed upright or lying down, and the bottom is equipped with a non-slip pad, which makes the miner more stable when it is upright.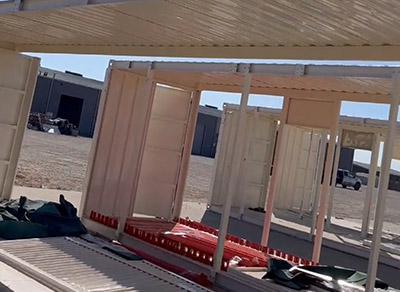 Innosilicon A10 Pro Advantages
From the perspective of mining Ethereum, the Innosilicon A10 Pro is certainly a good choice.
Innosilica A10 Pro 6GB has built-in 36 small computing boards, corresponding to 36 chips, with a total of 144 GDDR6 memory particles. The Innosilicon A10 Pro 7GB has more GDDR6 memory chips built in. As mentioned in the model number, the Innosilicon A10 Pro 6GB and Innosilicon A10 Pro 7GB can still be used to mine Ethereum even if the DAG size is increased to 6GB.
Since its release, Innosilicon A10 Pro has undergone continuous optimization from 4G to 5G to 6G to 7G. The key is the ever-increasing number of chips and GDDR6 particles. Even the earliest 4G version of Innosilicon A10 Pro can be upgraded by appointment and sent back to the manufacturer to upgrade to 5G, 6G or even 8G by adding chip particles.
The core of the residual value of the A10 Pro lies in its "chip particles", which are the main kinetic energy of the machine's performance. At the same time, it also has a wide range of applicability and high recycling value. Specifically, an A10Pro has about 100 GDDR6 particles, and the price of a single GDDR6 is about 6 US dollars. Therefore, the custom GPU mining machine A10 Pro only has GDDR6 particles worth 600 US dollars, which is equivalent to RMB 4,200, and GDDR6 particles are also relatively in the chip field. "Hard currency" that preserves value.
| | |
| --- | --- |
| Mining machine type | No data yet |
| Rated power consumption | 850W+12% |
| Power consumption ratio | 0.1J/GH+12% |
| Rated computing power | 485MH/±5% |
| Rated voltage | No data yet |
Frequently Asked Questions
Q1:Can Ethereum 2.0 still mine?
A1:Ethereum 2.0 becomes a proof-of-stake blockchain, which means that mining (and miners) will no longer be required. However, Ethereum mining investors can also mine other cryptocurrencies, such as ETC.
Q2:What is Innosilicon A10 Pro?
A2:Innosilicon A10 Pro is an Ethereum mining machine released by Innosilicon in the second half of 2020. It consumes 1300W and has a hash rate of 750M. It has the core advantages of high computing power and low power consumption.
Q3:What can Innosilicon A10 Pro mine?
A3:Innosilicon A10 Pro can be used to mine ETH.Recently the manufacturer released the firmware that allows also Ethereum Classic (ETC) mining bearing in mind the future end of the ETH mining. According to the developers, A10 Pro has become 10% more efficient compared to Ethereum mining. At the same time, A10's hash rate remained the same.
Q4:How do I connect my Innosilicon A10 Pro?
A4:Innosilicon A10 Pro mining is consistent with other series of mining machines. After connecting the network cable and turning on the power, the first thing to do is to find the IP address of the miner. A more convenient way is to go into your local router and find the device named "Innominer".
Q5:How much does an Innosilicon A10 Pro miner make?
A5:In terms of the current network computing power and the hash rate of Innosilicon A10 Pro, Innosilicon A10 Pro is shut down, otherwise investors will be unable to make ends meet.