When it comes to cryptocurrency mining, people often refer to Bitcoin mining. Few people may know that from 2021, the income of Ethereum miners has exceeded that of Bitcoin miners. Even though EIP-1559 changed the way miners were rewarded on the network, it did not slow down the revenue miners generated. In March, ETH miners earned a staggering $1.34 billion.
Seeing this, some friends who don't know much about ETH mining may have some questions, what is EIP-1559? How long can ETH be mined? Is it too late to participate in ETH mining now?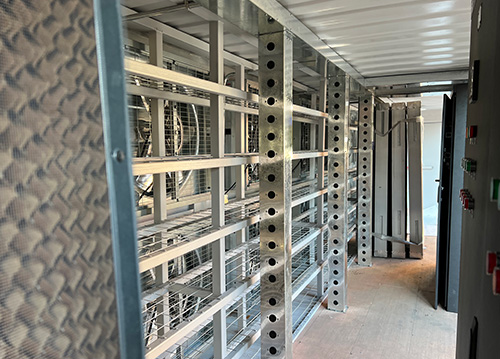 Assemble an ETH mining box
In order to facilitate the migration of mines and improve stability, ETH mining box is very necessary. Compared with the messy mining rack solution, the ETH mining box solution has great advantages in heat dissipation and stability.
The professional ETH mining machine is equipped with a mining box, which provides a good air duct, enhances heat dissipation, improves stability, and facilitates transportation and migration.
Generally speaking, the components of an ETH mining box include fans, screws, grilles, power cables, expansion boards, and graphics cards. We need to follow the installation steps to correctly install each component to the mining box.
First install the fans one by one, with the grille on the outside of the mining box to ensure that the airflow directions of the fans on both sides are consistent. Connect the fans in series using series cables. One end of the serial cable should stay on the side with the opening at the bottom of the mining box. This is where the power socket for the mining box fan is located.
The power supply interface on the expansion board should be aligned with the opening on the mining box. One end of the power cable is connected to the expansion board, and the other end is connected to the graphics card. The fan is wired to a socket on the expansion board. Connect the power interface and power cables one by one, and insert them into the slots on the expansion board. Put on the top cover of the mining box and tighten the screws to complete the assembly.
What is EIP-1559?
Ethereum's London hard fork upgrade is a set of five Ethereum Improvement Proposals (EIPs). One of the proposals, called EIP-1559, aims to increase the mining rate and incentivize its ETH mining. EIP-1599 is significant because it brings substantial changes to Ethereum's monetary policy and introduces a base fee burn on transactions.
Following the Ethereum London hard fork upgrade, Ethereum's transition from Proof of Work to Proof of Stake, the so-called Ethereum 2.0, will make Ethereum fully deflationary. But on the other hand, it also means that ETH mining will be completely eliminated after the upgrade.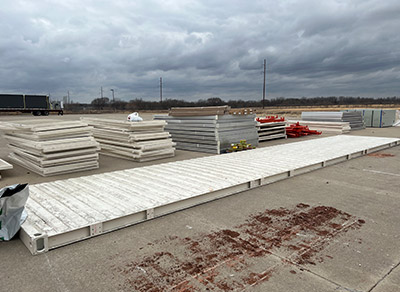 How long can ETH mining last?
In September, the ethereum cryptocurrency network succeeded in fulfilling a years-long promise to switch to a mining model with far less emission intensity than the norm, a move dubbed "the merger." Since September, almost all ETH mining investors have left the ETH blockchain. In other words, it is no longer possible to participate in ETH mining.
One of the immediate effects of the merger included miners switching to the ethereum fork, ethereum classic ( ETC ), to continue using their equipment. A miner who resisted the ethereum network's move to proof-of-stake forked ethereum to preserve the proof-of-work consensus method. The newly forked version, called EthereumPOW (ETHW), hopes to accommodate GPU miners in the future. Trading tokens that mirror ethereum's proof-of-work fork is supported by cryptocurrency exchanges such as Poloniex and BitMEX, as well as the Tron blockchain.
Frequently Asked Questions:
Q1:Is Ethereum mining still possible?
A1:In September, the ethereum cryptocurrency network succeeded in fulfilling a years-long promise to switch to a mining model with far less emission intensity than the norm, a move dubbed "the merger." Since then, Ethereum mining has been unable to bring benefits to mining investors, that is to say, Ethereum mining is no longer possible.
Q2:Is mining ETH free?
A2:Mining any cryptocurrency is free, but the hardware and software required to mine cryptocurrency is not free, so if you want to participate in cryptocurrency mining, you need to review your risk tolerance and set aside some funds to invest . It should be noted that since ETH has fully shifted to proof of equity, mining investors can no longer participate in ETH mining.
Q3:Are ETH miners making money?
A3:ETH miners used to be very profitable. During 2019-2021, for quite some time, the income of ETH miners was higher than that of BTC miners. For mining investors, ETH used to be the best choice besides BTC. But with ETH transitioning to proof-of-stake, the days when ETH miners made money are gone forever.
Q4:Do you need 32 ETH to mine?
A4:As we all know, to participate in ETH 2.0 staking, you need to have at least 32 ETH. For ordinary users, if they want to directly participate in Eth2.0 staking, it means not only needing to hold and pledge at least 32 ETH, but also need to understand how to run beacon nodes and validator clients, and measure participation in staking Possible cost requirements and risks, etc.
There are other, more flexible ways of staking that don't require such high capital. These include the use of liquidity pools, staking as a service, and centralized exchanges. Many centralized exchanges offer staking services for novice crypto investors who want to stake their idle crypto assets. Staking any amount of ETH with a short lock-up period, usually 2 weeks, may not be all that profitable.