With the rise of cryptocurrencies such as Bitcoin and Ethereum, many apps that claim to be able to mine Bitcoin on mobile phones have also been born. However, it should be noted that many bitcoin mining apps on the market are fraudulent apps, and only a small number of bitcoin mining apps can really earn bitcoin.
What is Bitcoin mining APP?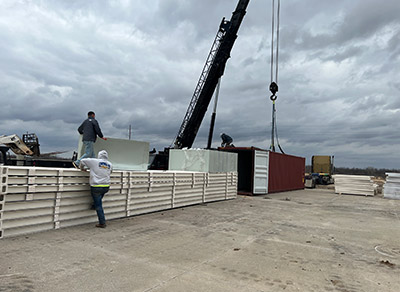 Some so-called bitcoin mining apps have a pre-designed reward system to lure users to spend money step by step. In fact, there is no real hash rate and no real bitcoin earning. This type of APP has almost nothing to do with bitcoin mining, but is just a scam in the name of bitcoin mining.
Generally speaking, the real bitcoin mining app refers to cloud mining. When individual investors want to participate in mining and bitcoin earning, they are faced with problems such as insufficient time or funds, limited profit margins for a small number of mining rigs, and lack of professional management of mining rigs. At this time, cloud computing platforms appeared. These cloud computing platforms build bitcoin mining apps with real computing power, which can help miners earn bitcoin.
What is the main purpose of Bitcoin Mining APP?
The role of bitcoin mining app is to provide a channel for miners to place orders and monitor mining rigs, and help miners earn bitcoin.
Bitcoin earnings mainly depends on the cost of mining rigs and electricity price. Therefore, if miners want to obtain higher bitcoin earnings, when choosing a bitcoin mining app, they mainly consider two points, whether the cost of mining rigs is low enough and whether they can provide cheap Electricity price resource? Only these two bitcoin mining apps with relatively low data can miners get higher bitcoin earnings.
·Awesome Miner
Awesome Miner is a Windows application for managing and monitoring mining of Bitcoin and many other crypto currencies.By now, Bitcoin miner software from Awesome Miner supports two different concepts to manage profit switching for GPU, CPU, and ASIC. The switching tools successfully work on all mining pools manually added to the application. The developer added a mining profitability calculator to help users clearly realize the profit-switching feature and its possibilities. Another helpful feature is the power consumption display for ASICs. The crypto miner can easily manage power usage by specifying electricity prices and some additional settings in the application.A subscription can either be billed annually or per month.
·APMiner Tool
APMinerTool is a mining farm monitoring software that can scan multiple LAN IP segments at the same time and can monitor ASIC operation status in batch. The software supports alert settings, IP ranges, firmware, etc.
·MultiPoolMiner
MultiPoolMiner is a monitor for crypto mining pools in real-time to find profitable machines. The MultiPoolMiner gives you the access to control any miner that's available via command line. The MultiPoolMiner is a multi-cryptocurrency, smart mining pool that helps users mine over 30 cryptocurrencies.
With less than 0.7% minimum fee. It supports a great number of mining pools, such as CryptoNight, Ethash, Equihash, Groestl, Keccak, Lyra2RE2, Lyra2z, MyriadGroestl, NeoScrypt, Quark, Qubit, Scrypt, SHA256, Skein, X11, and Yescrypt.
·LLGO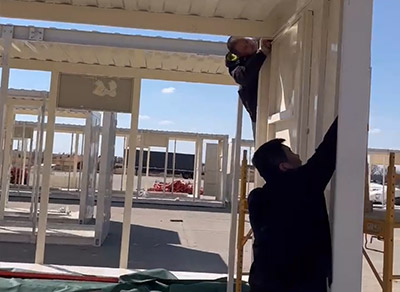 LLgo has been building and managing Bitcoin mining farms in Oklahoma, North Carolina and Texas with tatal capacity of 150MW for 40000 ASIC Devices. In terms of products, it has integrated digital currencies wallet, OTC interface of digital currency exchange, API interface of hash power mine pool, etc., we also invested efficient and flexible bitcoin mining containers production line,a complete Bitcoin Mining solution provider of with construction,operation,maintenance and software management.
LLGO mining calculator makes it simple and easy to quickly see Bitcoin mining profitability based on hashrate, power consumption, and costs. Default inputs are preloaded with the latest Bitcoin price and Bitcoin mining hashrate for the best Bitcoin miner.
How long does it take to mine 1 Bitcoin?
The speed of bitcoin earning mainly depends on the hash rate invested by the miners. The higher the hash rate, the faster the bitcoin earning speed will be, and the natural bitcoin earning time will be shorter.
If miners want to earn more bitcoins in a short period of time, but do not have enough money to invest, they can choose to pay in LLGO installments. In LLGO installments, miners can get more mining rigs at a lower cost, thereby shortening the time for bitcoin earning.
Of course, there is another way for miners to reduce costs, which is to operate mining rigs on a large scale. Through large-scale operation and maintenance, the marginal cost of mining rigs operation and maintenance can be reduced, so that bitcoin earning can be obtained at a lower cost, thereby obtaining higher bitcoin earnings.