With the popularity of Bitcoin, more and more people are joining the ranks of mining cryptocurrencies. Why is it possible to earn cryptocurrency through mining? What is the principle of cryptocurrency mining?
Blockchain and Cryptocurrencies
In the blockchain network, there is no centralized hardware or management organization, the rights and obligations of the entire network nodes are equal, and the data in the system is essentially maintained by the entire network nodes. That is to say, even if one block is offline or fails, other blocks can maintain the normal operation of the blockchain network.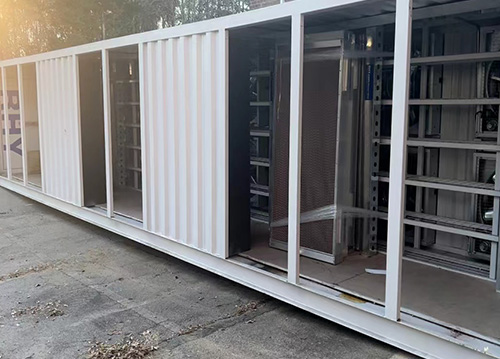 In a traditional centralized network, attacking a central node can destroy the entire system, while in a decentralized blockchain network, attacking a single node cannot control or destroy the entire network, and control more than 51% of the network. Nodes are just the beginning of gaining control.
Blockchain is a distributed ledger technology, which can also be referred to as all blockchain projects, and cryptocurrency is a new form of currency payment based on this technology and cluster.
Simply put, blockchain is a technology, and cryptocurrency is an application scenario based on blockchain technology. For example, modern electronic information technology is a technology, and e-commerce is an application scenario based on this technology.
Principles of Crypto Mining
The incentive layer of the blockchain mainly includes the issuance system and distribution system of economic incentives. Its function is to provide incentives, encourage nodes to participate in the security verification work in the blockchain, and incorporate economic factors into the blockchain technology system to encourage compliance. The rules participate in the accounting of the nodes and punish the nodes that do not abide by the rules.
Cryptocurrency mining is the process of developing designated digital blocks through the operation of specific functions in the blockchain network. Through the joint participation of all nodes, the neutrality and fairness of the network are guaranteed. Every mining rig is one of the nodes. In return, the owners of mining rigs, miners receive reward tokens generated for each block, as well as transaction fees for each transaction associated with that block.
A consensus mechanism is a fault-tolerant mechanism used in blockchains to agree on a single state of the network among distributed nodes. These protocols ensure that all nodes are in sync with each other and agree on transactions, which are legitimate and added to the blockchain. Their role is to ensure the validity and authenticity of transactions, that is, the consensus mechanism determines whether miners can receive rewards. This is how crypto mining works.
Crypto Mining Consensus Mechanism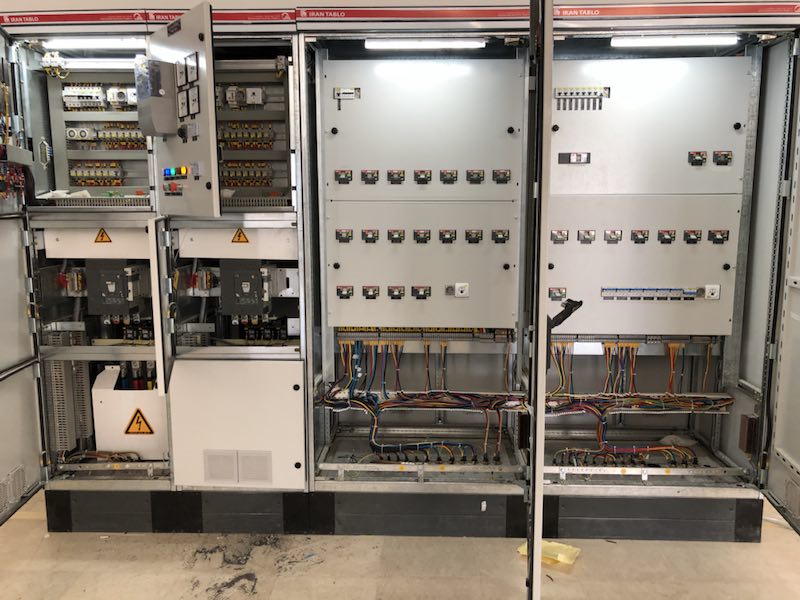 Common crypto mining consensus mechanisms are: Proof of Work (PoW), Proof of Stake (PoS), Delegated Proof of Stake (DPoS), Practical Byzantine Fault Tolerance (PBFT), Proof of Space-Time (PoST) ).
PoW is famous for Bitcoin, requiring users to perform some complex operations that are time-consuming and appropriate, and the answer can be quickly checked by the service provider, using the time, equipment, and energy consumed as a guarantee cost to ensure that services and resources are really needed. used.
The amount of rewards obtained from mining depends on the effective work of the mining contribution, that is to say, the better the performance of the mining machine and the longer the mining time, the more rewards will be obtained.
In the process of Bitcoin mining, a lot of heat will be generated. Borrowing this characteristic of Bitcoin mining, some mining companies have specially launched heating systems based on Bitcoin mining, which can effectively help people reduce heating costs.
PoS is an upgraded consensus mechanism for PoW. Unlike requiring miners to perform a certain amount of computational work, proof-of-stake requires miners to provide ownership of a certain amount of cryptocurrency. The way the proof-of-stake mechanism works is that when a new block is created, the miner needs to create a "coin rights" transaction, which sends some coins to the miner itself in a pre-set ratio.
The proof-of-stake mechanism reduces the mining difficulty of nodes proportionally according to the proportion and time of tokens owned by each node and according to the algorithm, thereby speeding up the search for random numbers. In PoS mode, the mining revenue is proportional to the coin age, and has nothing to do with the computing performance of the computer.
Algorithms for Crypto Mining
There are two main types of crypto mining algorithms: POW algorithms that require a lot of hardware resources for computation; POS algorithms that do not require a lot of hardware resources but require coin mining.
The SHA-256 algorithm used by Bitcoin is one of the POW encryption mining algorithms and was recognized as one of the most secure and advanced algorithms when Satoshi Nakamoto invented Bitcoin (2008).
Frequently Asked Questions:
Q1:What is the difficulty of crypto mining?
A1:Crypto mining is not difficult, the difficulty lies in how to obtain higher returns through crypto mining. Everyone can participate in mining, but not everyone can make money through mining.
With the increase in the difficulty of encrypted mining, miners want to earn more dense coins through encrypted mining, they need to use professional encrypted mining equipment, and at the same time join a professional encrypted mining pool, through a large-scale and professional operation dimension , in order to obtain higher crypto mining income.
LLGO is a professional crypto mining company that provides one-stop crypto mining services for miners. LLGO has established 6 crypto mining centers in Eastern Europe, the United States, Canada and other regions. The scale of the encrypted mining farm exceeds 100MW, and the hosting scale of encrypted mining machines exceeds 30,000.
Q2:Is crypto mining legal?
A2:Whether crypto mining is legal or not depends on local laws and regulations. Currently, participation in crypto mining is prohibited in China, Egypt, Iraq, Morocco, Nepal, Qatar and other countries and regions. But in North America and most of Europe, crypto mining is legal.
Q3:How long does it take to mine 1 bitcoin?
A3:According to the settings of the Bitcoin network, every ten minutes, one Bitcoin is mined. But for individual crypto mining investors, the ability to mine a bitcoin depends on the hash rate of the miner.
In the early days of the blockchain, due to the small number of mining people, a single computer could also make profits every day. As the computing power of the entire network continues to rise, the way of independent mining quickly becomes unprofitable. So some developers have developed a method that can combine a small amount of computing power to operate jointly, and the website built using this method is called a "mining pool". By joining a mining pool to participate in mining, no matter whether a valid block is successfully mined or not, you can get token rewards according to your contribution to the mining pool.
Q4:How do I start mining cryptocurrency?
A4: If you want to participate in crypto mining, first you must have your own mining machine, or participate in cloud mining. If it is through cloud mining through platforms such as LLGO, then you can get your own cryptocurrency as long as you place an order. And if you want to buy a mining machine to participate in mining, you need to arrange a mining site, or host the mining machine to a professional mining company. Because, the operation of the mining machine will produce very loud noise.
Q5:Can I mine cryptocurrency on my phone?
A5:In theory, you can mine cryptocurrencies on your mobile phone, but it will be difficult to generate income if the machine is configured for crypto mining. Of course, you can also download the APP of the mining service provider to your mobile phone, and you can participate in mining through the mining company by selecting the appropriate mining package on their APP.