As bitcoin mining has become increasingly difficult, it has become more difficult to mine bitcoins using a Personal computer, but instead has to be mined with professional mining machines.
Bitcoin mining profitability depends on price, cost of power, and machine efficiency. Most crypto people are familiar with the best Antminer. Because they have the best mining rigs in the world right now.
What is Bitcoin Mining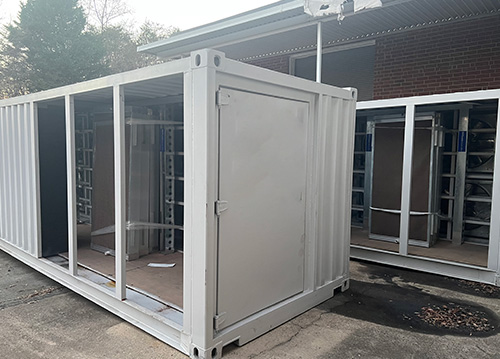 Bitcoin mining, in simple terms, is the process by which individuals use their devices to perform "works" that support blockchain networks in order to receive Bitcoin as rewards. Bitcoin mining revenue mainly comes from two aspects: first, miners are rewarded for mining new blocks, and second, they make revenue from rewards of transaction commissions.
This process is achieved with mining devices and consumes electric power to run the mining machine and mining program.
Due to the high noise and power consumption of mining machines, and their need for maintenance by professionals, most miners will choose a professional mining farm for hosting mining machines. LLGO is such a professional mining service provider, providing mining investors with mining machine purchase, mining machine rental and cloud mining services.
How to choose bitcoin mining hardware?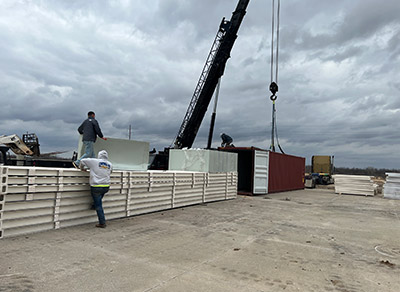 ASIC chips are designed for a specific purpose, not just for mining, but for a wider range of applications. ASIC chips are characterized by simple and efficient operation. Because of its concentrated hashrate and other characteristics, this type of mining machine can achieve higher computing speed with lower unit energy consumption.
The recovery period is an important consideration when miners select mining machines. As bitcoin prices are highly volatile, the shorter the recovery period is, the less the risk will incur.
The calculation of recovery period of mining machines is affected by various factors, such as currency price, electricity price, price of mining machines, hashrate and power consumption of mining machines, total network hashrate, increase of difficulty, development prospect of cryptocurrency, and more .These data tend to fluctuate dynamically and the recovery periods we can calculate are static ones.
The market is intricate and variable. Due to the adjustment of currency price, the change of block reward and other factors, the actual recovery period may increase or shorten. Therefore, when making actual investment decisions, the static recovery period can only be regarded as a reference basis rather than as the actual recovery period of mining machines.
At present, there are professional tools for calculating static recovery period of mining machines on the market, and miners can use these tools to review the relevant data before buying mining machines.
Electricity is the main operating cost of mining machines because they consume electricity while operating. When profits from mining fail to pay the electricity price, losses will be incurred and miners will have to shut down their mining machines. In this case, the cryptocurrency price is called the shutdown price of mining machines.
Shutdown price is calculated based on specific mining parameters, including power consumption, hashrate, electricity price, network mining difficulty, percentage of miner's fee in the profit structure.
In addition to electricity price, mining also incurs operation and maintenance costs (charged by the mining farm), service fees (charged by the mining pool), machine costs and other costs. As a result, miners must consider a wide range of other costs in addition to the shutdown price when mining cryptocurrencies.
The shutdown price is only a reference to the current market price, and the actual shutdown price will also fluctuate according to mining difficulty and electricity price. The lower the electricity price and the lower the energy efficiency ratio are, the lower the shutdown price of the mining machines will be. At the extreme, if the electricity price is free of charge, the mining machine can never be shut down. In the early days of cryptocurrency mining, people stole electricity to mine cryptocurrencies.
Of course, the shutdown price is for reference only, for mining machines with a low safety margin, such as S9 and S11 mining machines, the reference significance is greater. For machines with a high safety margin, such as Bitmain S19 and WhatsMiner M30S+, this type of machines has a low safety margin as a cushion, so the reference value is not high. The shutdown price of mining machines can be queried directly on many websites.
3 Best ASICs for Bitcoin Mining
·Bitmain Antminer S19 XP Hyd
The new Antminer S19 XP Hyd. boasts 255 terahash/second (TH/s) of computing power at 20.8 joules per terahash (J/T) of power efficiency, running on 5,304 watts, according to Bitmain's website. They cost just under $20,000 per unit and will ship in the first quarter of 2023, according to the site.
·Microbt Whatsminer M53
Microbt unveiled the latest Whatsminer M50 series at the Bitcoin 22 conference in Miami and the company's top machine boasts a full-custom chip design and 126 TH/s in computational processing power.
During the announcement, Microbt also hinted at a hydro-cooling mining rig that will produce "240 TH/s of computing power at 29 J/TH of power efficiency." However, that Whatsminer M53 machine is not yet showcased or available for purchase on the manufacturer's Whatsminer website.
·Canaan Avalonminer 1266
Hashrate
100TH/s, -3%~+3%
Power Consumption
3500W, -5%~+5%@Wall-Plug
Power Efficiency
35J/TH, -5%~+8%@25

℃

Net Dimensions
301mm x 195mm x 292mm
Net Weight
12.8kg
Bitcoin miner maker Canaan has launched a new model in its A12 series called the Avalon 1266. According to Lu, the Avalon 1266 has a computing capacity of 100 terahertz per second (TH/s) and a power efficiency of 35 joules per terahertz (J/T). This is a platform designed for those who want to mine Bitcoin with the best performance without spending a lot of effort.