When talking about cryptocurrency mining, many people think of Bitcoin. Besides Bitcoin, the most popular cryptocurrency is Ethereum. In terms of miners' income, Ethereum miners are currently higher than Bitcoin miners, so many people want to mine Ethereum.
What can you mine with A10 Pro?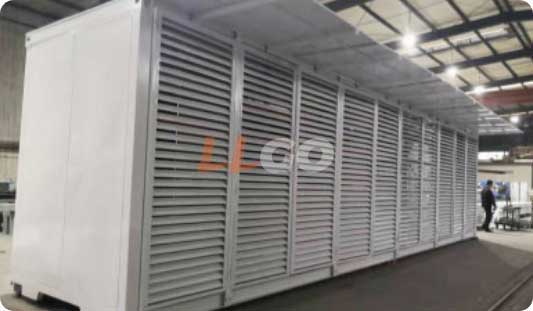 Due to the Ethash algorithm mechanism of Ethereum, it is necessary to read memory and store DAG files for continuous mining, not depending on the computational efficiency of the computer, but memory access efficiency. Therefore, Ethereum mining mainly relies on GPU mining machine.
In theory, as long as you find a suitable graphics card and learn to configure the mining rig, everyone can make their own Ethereum mining rig. However, from a professional point of view, the return on investment of miners will be greater by using professional Ethereum mining rigs. Since the algorithms of Bitcoin and Ethereum are different, the dedicated mining rigs for Bitcoin and Ethereum are also different.
The A10 Pro miner, a mining rig released by Innosilicon in 2018, handles Ethereum-based hash rates at around 750 megahashes per second (MH/s). If the electricity cost is $0.08 per kilowatt-hour (kWh), it is estimated that the A10 Pro miner could earn a profit of $12.20 per day.The most profitable Ethereum mining rig right now is the A10 Pro miner.
As Ethereum 2.0 is approaching, many miners are afraid to buy graphics card mining rigs. The A10 Pro miner is a chip mining rig. Compared with the miner's self-made graphics card mining rig, the investment risk of the A10 Pro miner is lower.
Innosilicon A10 Pro+ ETH Miner Specs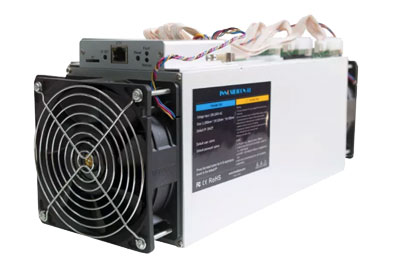 The Innosilicon A10 Pro+ ETH Miner (750Mh) is also known as the A10 Pro+ 7GB ETH Miner. It was released December 2020 and weighed 8.1 Kg. The size of the miner is 136*285*362mm.
Specifications
| | |
| --- | --- |
| Manufacturer | Innosilicon |
| Model | A10 Pro+ ETH (750Mh) |
| Also known as | A10 PRO-S 7GB ETHMiner |
| Release | 20-Dec |
| Size | 136 x 285 x 362mm |
| Weight | 8100g |
| Noise level | 75db |
| Fan(s) | 2 |
| Power | 1350W |
| Voltage | 12V |
| Memory | 7Gb |
| Temperature | 5 - 45 °C |
| Humidity | 5 - 95 % |
For the miner to work effectively, it has to work in recommended settings. For humidity, the maximum preferred setting is 95 percent, while the minimum is 5 percent. Temperature levels also help to increase the miner's lifespan. The recommended settings are 45 degrees centigrade, while the minimum is 0 degrees centigrade. It comes with two fans that help with cooling.
How much is a A10 Pro?
It is understood that the current price of the A10 Pro mining machine on the market is about $3000. However, some powerful mining machine suppliers can provide the A10 Pro mining machine with a more competitive price. The current leading mining platform LLGO also has the Innosilicon A10Pro, which is currently priced at $2,290 on the LLGO shop.
There are many miners who want to mine Ethereum, but the price of A10 Pro miner is not cheap. How can we reduce investment risk? There is currently a cheaper mining rig sales platform - LLGO. The mining rigs sold on LLGO are often cheaper than those on the market, and the A10 Pro miner is no exception.
In addition to purchasing the A10 Pro miner, if miners want to further reduce investment risks, miners can choose to rent mining rigs in LLGO to mine Ethereum. When Ethereum 2.0 arrives, miners can exit directly. At present, the cost of renting Ethereum mining machines in LLGO is relatively low, and LLGO has its own mining farm. Miners can directly host the mining farm of LLGO without worrying that there is no place to place the mining machine.