On March 23, 2020, the Bitmain Ant S19 series was released for public sale. This mining machine was sold out within two minutes of its launch. It became the most popular Bitcoin mining machine at that time with an excellent price/performance ratio. How exactly is this mining machine, this article will explain it to you in detail.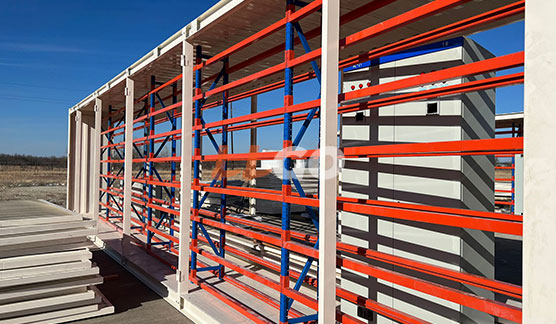 What do I need to start mining?
In the early days of Bitcoin, anyone could find a new block using their computer's CPU.
As more people start to mine, the difficulty of finding valid blocks is automatically increased by the network to ensure that the average time to find a block remains equal to 10 minutes. As a result, mining is a very competitive business where no individual miner can control what is included in the block chain.
As more and more people started mining, the difficulty of finding new blocks increased greatly to the point where the only cost-effective method of mining today is using specialized hardware.
What is Antminer S19 95th?
| | |
| --- | --- |
| Version | S19 |
| Model No. | 240-Ca |
| Crypto Algorithm | SHA256 |
| Hashrate, TH/s | 95 ±3% |
| Power on wall @25°C, Watt | 3250 ±5% |
| Power efficiency on wall @25°C, J/TH | 34.5 ±5% |
Antminer S19 95th is equipped with 7nm process chip, which is the third generation machine of Bitmain 7nm. Antminer S19 95th has a hash rate of 95 TH/s and an energy efficiency ratio of 34.5 J/TH ± 5%.
The actual measurement results show that the Antminer S19 95th is a model with extreme computing power and power consumption. The calculated hash rate and power consumption of the actual venue are almost the same as the data released by Bitmain, or even slightly higher.
Antminer S19 95th adopts aluminum alloy profile electromechanical integrated design, parallel four-fan structure, bare metal size is 400*195.5*290mm, and the net weight of the whole machine is about 14.4Kg.
Antminer S19 95th has a very high degree of integration. The power supply and control board are all integrated design. The shape is square, simple and regular, which saves the site space to the greatest extent and facilitates the operation and maintenance of the mining machine.
How long does it take to mine 1 Bitcoin with S19 Pro?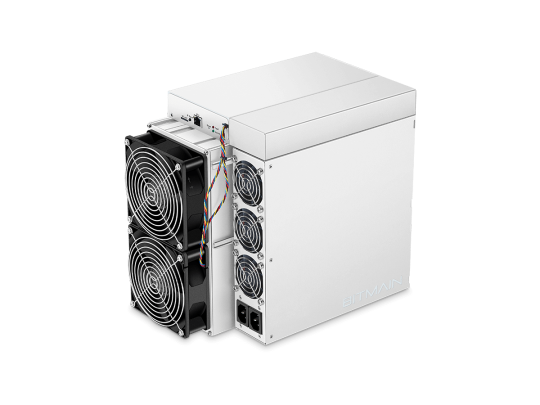 AS the probability of block rewards is low by mining alone, miners generally choose to access the mining pool, gather hashrate to package blocks together, and obtain rewards according to the revenue model.By joining the mining pool and participating in mining, regardless of whether the effective blocks are successfully mined, you can earn tokens as reward according to how much you contribute to the mining pool.
The current Bitcoin network hash rate is 233.77 EH/s, and the mining difficulty is 32.05 T. According to the Antminer S19 95th hash rate of 95 TH/s, 0.0003724 BTC can be mined every day. That is to say, if you want to mine 1 Bitcoin with an Antminer S19 95th, it will take 2685 days.
How much does the Antminer S19 95th make?
The data shows that the hash rate of Antminer S19 95th is 95 TH/s. According to the current Bitcoin mining difficulty, one Antminer S19 95th can mine 0.0003724 BTC per day. The current price of Bitcoin is $18965, which means that an Antminer S19 95th can mine $7.06 worth of Bitcoins per day.
On the other hand, the Antminer S19 95th has a power of 3250W and an efficiency of 0.034j/Gh. If the electricity price is $0.08kW/h, then the electricity cost of an Antminer S19 95th to run is $7.80. That is to say, due to the increasing difficulty of Bitcoin mining, the price of Bitcoin is getting lower and lower, and the current use of Antminer S19 95th to mine Bitcoin will lose money.
Electricity is the main operating cost of mining machines because they consume electricity while operating. When profits from mining fail to pay the electricity price, losses will be incurred and miners will have to shut down their mining machines. In this case, the cryptocurrency price is called the shutdown price of mining machines.
What is the fastest Bitcoin miner?
Antminer S19 95th used to be the fastest bitcoin mining machine, but with the gradual increase in the difficulty of bitcoin mining, manufacturers are also continuously introducing bitcoin mining machines with high hash rate, the current fastest bitcoin mining machine is Antminer S19 Pro+ Hyd, also made by Bitmain.
Hashrate of the Bitmain Antminer S19 Pro+ Hyd (198 Th)With a maximum hashrate of 198 Th, this is a game-changer for mining Bitcoin. There's no other Bitcoin miner with a higher hashing rate. A high hashrate means more computing power making it fast to verify transactions.